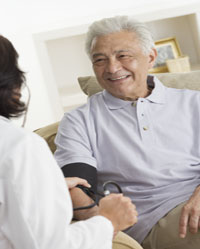 Shingles is a very common skin rash with blisters that can lead to painful and sometimes serious complications in older adults.
About one million people in the U.S. each year develop shingles, or Herpes Zoster, according to the Centers for Disease Control. One in three Americans will develop shingles at some point in his or her life.
Shingles is caused by the same virus that causes chicken pox and can develop in anyone who has had chicken pox.
But now there's a vaccine that can prevent the most painful complications from shingles, which are called post herpetic neuralgia and can result in chronic pain, facial scars and even loss of vision.
The first vaccine for zoster, Zostavax, was licensed in May 2006 by Merck & Co., a pharmaceutical company. It is effective in preventing shingles and in preventing the chronic pain associated with shingles.
The Advisory Committee on Immunization Practices now recommends all adults age 60 and older routinely be vaccinated to avoid these painful complications. As always, you should speak with your doctor, because zoster vaccine should not be given to people with certain conditions or who are receiving immuno-suppressive therapy.
Contact your health care provider to request the shingles vaccine. If he or she does not have a supply, he or she may be able to order it from an area pharmacy or directly from Merck.
If your health insurance does not cover the cost of the vaccine, you may have to pay for it. Subscribers to Medicare Part D can apply for reimbursement of the cost of the vaccine, but the vaccine administration fee is not covered and can vary by providers.
Merck also has a patient assistance program for uninsured and other eligible adults who may not be able to afford this and other immunizations.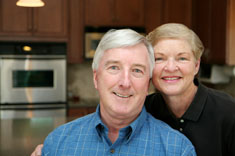 Proactively getting vaccinated is preferable to simply relying on treatment because antiviral medications must be taken within 72 hours of first developing the tell-tale shingles rash to be most effective. What's more, antiviral treatment has been only partially effective in relieving or shortening the duration of symptoms. And while there is treatment for PHN, it does not fully eliminate pain and may not be well tolerated by some patients.
It's My Healthcare, a county health department initiative, has charts to help you keep track of your immunizations and prepare for your doctor's visits.
For more information on immunizations, please contact the Westchester County Department of Health's Immunization Action Program at (914) 813-5000.
To read more about this vaccine, visit the Centers for Disease Control Web site.
Informational resources: