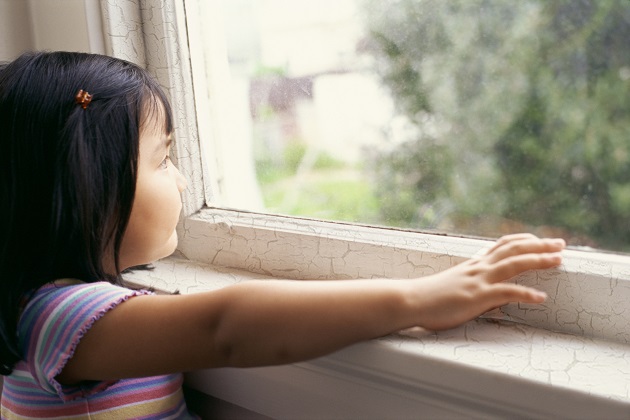 Does your property have chipped or peeling paint?
Property owners of single-family or multi-family homes are encouraged to apply for the County's Lead Safe Westchester (LSW) Program, made possible by a grant from the US Department of Housing and Urban Development (HUD). The LSW Program provides FREE improvements and repairs to reduce lead-based paint, dust and other safety hazards in housing units, built before 1978 where residents with low to moderate incomes reside. Priority consideration will be given to units housing children under the age of 6 and/or units where a pregnant woman lives. All areas of Westchester County are eligible. Funds will be awarded on a first come, first served basis, based on the occupants' eligibility and on a home inspection that determines the presence of lead.
What is lead?
Lead is a toxic heavy metal that can cause serious health problems particularly in young children and pregnant women. Lead can be harmful if inhaled, swallowed or absorbed into the body.

Why is lead harmful?
Lead is dangerous to everyone, but children six and under are at the greatest risk because lead can:
Slow a child's growth and development
Cause behavior and learning problems
Cause hearing and speech problems
At high levels, lead exposure may cause problems with the kidneys and the development of red blood cells, and may lead to seizures and death.
However, most children have no symptoms when they are exposed to lead.

How can my child be exposed to lead?
There are many ways a child can be exposed to lead. Lead can be found in:
Flaking or peeling lead-based paint in homes built before 1978.
Lead dust from flaking or peeling lead-based paint that lands on window sills, floors and toys.
Plumbing pipes that corrode and leach into water in homes built or plumbed before 1985.
Soil around homes and buildings if exterior lead-based paint flakes or peels.
Ceramic pottery from other countries, especially Latin America, China and India.
Imported herbal medicines from the Middle East, Latin America, China and India.
Imported candy and spices from Mexico, the Middle East, Latin America, India and China.
Imported cosmetics like Kohl, Kajal, Surma and Sindoor from India, Pakistan, Bangladesh, Middle Eastern and African countries.
Imported costume jewelry and toys that are made in other countries and often sold in dollar and discount stores. Learn about recent recalls here.

How do I know if my child has been exposed to lead?
You can find out if your child has been exposed to lead by having a simple blood test done by your child's medical provider.
All children in New York State MUST have a lead test at ages one and two.
You can check with your child's medical provider to see if your child has been tested for lead.
If you think your child may have been exposed to lead, contact your child's medical provider and request a lead test.
Pregnant women should also be assessed for lead exposure by their prenatal health care provider because lead exposure can cause miscarriage or low birth weight.

How can I reduce my child's risk of lead exposure?
Lead Poisoning is 100% preventable. You can reduce the risk of your child becoming exposed by:
Keeping your home clean and dust free by picking up any paint chips you see and by wet mopping and cleaning floors and surfaces regularly with soapy water.
Washing your child's hands frequently, particularly before meals and snacks.
Encouraging your child to eat a diet that is high in calcium and iron.
Running the cold water 1-3 minutes in the morning before using it if you have older plumbing.
Only using cold water for cooking, making baby formula and mixing drinks.


Renovate Lead-Safe Resources:
Steps to Lead-Safe Work Fact Sheet (EPA) - Protect yourself and your family from lead exposure by being aware of potential hazards during home renovation projects.
Lead-Safe Shopping List (EPA) - A list of equipment DIYers can use to stay safe while performing renovation work on pre-1978 homes.

For more information: