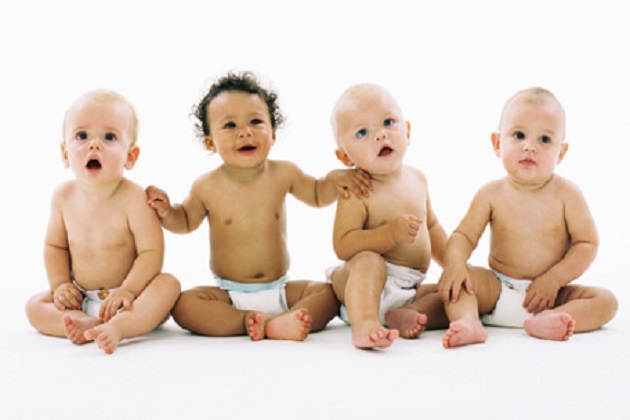 Vaccinating children on time means healthier children, families and communities. Regulations for school admissions require schools to more closely scrutinize children's immunization records and could result in a child not being allowed to start or continue in school if immunizations are not current. These updated regulations provide increased protection against illnesses like whooping cough that have been reported in school aged children in Westchester, as well as measles and mumps, which have had recent outbreaks.
The basics on vaccines:

Vaccines protect children from serious, and sometimes deadly, diseases.
Given recent outbreaks of whooping cough (pertussis), measles and mumps in the New York metro area, it's important that both children and adults be up to date on their vaccines.
Vaccines help protect everyone. Some diseases, like whooping cough, can be deadly for newborns or infants, who are too young to be fully vaccinated. You can help protect them by keeping you and your child up to date on vaccines.
Vaccines are among the safest and most cost-effective ways to prevent disease.
Vaccines are thoroughly tested before licensing and are careful monitored afterwards to assure their safety.
As you prepare to send your children back to school, check our child's immuniztaion record and schedule a visit to their physician or clinic. To protect the health of all students, staff and faculty, schools require children to be up to date on vaccinations before enrolling or starting school. Avoid the last minute rush and be sure your child has the vaccines he or she needs to return to school, play sports, go to college or sleep-away camp.
Vaccines are very safe.
As your children become preteens or teenagers, ask their doctor about the HPV vaccine, which protects against some cancers, Tdap vaccine, which is a booster against tetanus, diphtheria and pertussis, and when they turn 11 or 12, ask about the meningococcal vaccine, which protects against meingococcal disease. If your older teen never got thisvaccine, ask about getting it now, especially if your teenager is about to move into a college dorm or military barracks.
And of course, every year, remember to get flu shots for everyone in your family ages six months and older.
Remember, vaccines aren't just for kids. Adults need them, too. Read the current Center for Disease Control and Prevention's recommended immunization schedules.
To obtain immunization records: Contact your health care provider to obtain copies of immunization records for vaccines given in New York State, not the county or state. Read the following carefully as it relates to where you can access immunization records:
If you were not immunized at a Westchester County Department of Health clinic, then the county does not have your immunization records
.If you were immunized at a county clinic, the health department maintains immunization records only for seven years.
If you need immunization records to enroll in school or for work and are unable to locate them, you may have to be re-immunized or take a blood test to provide proof of immunity. Please consult your physician.
If you need MMR (measles, mumps and rubella) vaccine to attend school, county health department clinics can provide it for you at no charge. Please call (914) 813-5000 for an appointment.
Physicians, the Westchester County Department of Health continues to collaborate with you to improve rates of childhood immunizations. Health Department staff conduct voluntary site visits to pediatric and family physician practices to review immunization records and suggest strategies to improve vaccination rates.
Health Department staff also promote providers' enrollment into the New York State Immunization Registry, a confidential statewide electronic database of children's vaccinations. Keeping the registry up-to-date can help families and their physicians keep track of immunization records. Health care providers of registered children can access a child's vaccine history if a family moves within New York State.
Download and print these posters:
Pediatricians answer vaccine questions
Parents have many questions about the vaccines their children need. To answer these questions, the American Academy of Pediatrics (AAP) Sound Advice Web page features a collection of audio interviews with pediatricians, researchers, advocates and other parents.
Vaccine Information Statements
The Vaccine Information Statement (VIS) is an information sheet produced by the Centers for Disease Control (CDC) that explains to vaccine recipients, their parents, or their legal representatives both the benefits and risks of a vaccine. Federal law requires that a VIS be handed out before each dose whenever certain vaccinations are given.
Seasonal Flu Vaccinations
Remember to get your flu shot each year. Vaccination is the best protection against getting the seasonal flu. Everyone 6 months and older should get a flu shot each year, both to protect themselves and to help keep illness from spreading. Children should get the flu vaccine every year as soon as it's available, usually in the fall. It is very important for children with chronic health conditions like asthma or diabetes to get the flu shot, but the flu can be serious even for healthy children. Children younger than six months are at high risk of serious flu illness, but are too young to be vaccinated, so the people who care for them should be vaccinated. Flu seaons are unpredictable and can be severe. Flu season can begin as early as October and can last as late as June. Seasonal flu activity usually peaks in January, February or later. It takes about two weeks after vaccination for antibodies to develop for protection against influenza virus infection.
The seasonal flu vaccine can protect you from getting sick from these three viruses or it can make your illness milder. A 2013 study by CDC flu experts estimated that from 2005 to 2011, flu vaccine prevented about 13.6 million illnesses, 5.8 million medical visits and about 112,900 flu-related hospitalizations in the U.S.
Pneumococcal Vaccine
Senior citizens should also receive pneumococcal vaccine, which generally needs to be given only once, to protect them from pneumococcal pneumonia, the most common type of pneumonia.
Immunization Resources: