The Health Department works to promote public health, prevent the spread of disease and prolong meaningful life for all Westchester residents. Staffers inform, educate and empower people about public health issues, connect people to needed health services and ensure the availability of health care.
The department monitors health status to identify community health problems, diagnoses and investigates them and mobilizes community partnerships to find solutions.
The Health Department develops policies and plans that support individual and community public health efforts. The department enforces laws and regulations that protect health and ensure safety, including the state and county sanitary codes. The health department also surveys and regulates air and water quality in Westchester.
For general information and public health emergencies, call (914) 813-5000, 24/7. Subscribe for health news, tips and information.
Cold Weather Safety
Dangerously low temperatures are expected over the next several days. Be sure to take precautions against frostbite and hypothermia when you go outdoors.
February is Heart Health Month
Did you know that heart disease and stroke kill 1 in 3 women, dispite being mostly preventable? Did you wear red on Feb. 6 to kick off American Heart Month and raise awareness about heart disease in women? Learn more about heart disease.

FREE Flu & Vaccination Clinics every Friday in February
The Health Dept is offering free flu shots, and six other vaccines, in Yonkers & White Plains. Despite reports of reduced protection, this year's flu shot is still recommended, along with using influenza antiviral medications for treatment.
Measles Outbreak
Happiness isn't the only thing spreading at Disneyland right now. A multi-state measles outbreak has been linked to the resort theme parks, highlighting the importance of vaccinations.
Got Heat?
Get information on getting help if your apartment, workplace, school or day care is too cold for comfort. Learn more about cold weather heating requirements.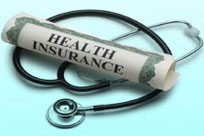 Health Insurance
If you already took steps to apply for a Qualified Health Plan but did not complete the enrollment process, you have a grace period until February 28 to complete your enrollment. Learn more.
Get the Facts about Ebola
Information for residents.
Information for EMS
Information for health care providers.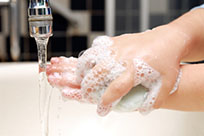 Hand Washing can Prevent Illness
Hand washing is one of the best ways to avoid getting sick and spreading illness at home, at school and at work. Learn to wash your hands the right way.