The Health Department works to promote public health, prevent the spread of disease and prolong meaningful life for all Westchester residents. Staffers inform, educate and empower people about public health issues, connect people to needed health services and ensure the availability of health care.
The department monitors health status to identify community health problems, diagnoses and investigates them and mobilizes community partnerships to find solutions.
The Health Department develops policies and plans that support individual and community public health efforts. The department enforces laws and regulations that protect health and ensure safety, including the state and county sanitary codes. The health department also surveys and regulates air and water quality in Westchester.
For general information and public health emergencies, call (914) 813-5000, 24/7.
2014 Public Health Award Winner
The 2014 Distinguished Public Health Service Award was presented to Healthy Connections for Living Your Fullest Everyday Coalition for their commitment to improving the health of Yonkers residents of all ages. Learn more.
Update: Hepatits A Alert
Did you eat at La Fontana Restaurant in Nyack on March 29, 30 or April 1? If you did, you may have come in contact with a food handler that had Hep A. The Health Dept. offers more recommendations to patrons possibly exposed to Hepatitis A. Learn more.
Real Food and Healthy Eating
Now is the time to shape up with a healthier diet and more activity. Choose fresh fruits and vegetables and whole grains. Be adventurous. Try quinoa or brown rice and avoid fast food.
Learn more.
Warm Weather = Early Rabies Risk
April's warm weather comes with an increased risk for contact with rabid animals as they search for food and water. The Health Dept. cautions residents to avoid direct contact with wild or stray animals, and to remind children to do the same. Learn more.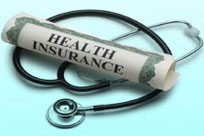 Health Insurance Marketplace
If you are uninsured, underinsured or self-insured, you can enroll in a new affordable health plan. Navigators will be available to help Westchester residents enroll in a plan. View a map of locations and directions to all navigator locations.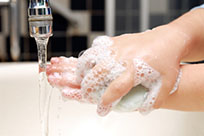 Hand Washing can Prevent Illness


Hand washing is one of the best ways to avoid getting sick and spreading illness at home, at school and at work. Learn to wash your hands the right way.