Westchester County Department of Health
The Health Department works to promote public health, prevent the spread of disease and prolong meaningful life for all Westchester residents. Staffers inform, educate and empower people about public health issues, connect people to needed health services and ensure the availability of health care.
The department monitors health status to identify community health problems, diagnoses and investigates them and mobilizes community partnerships to find solutions.
The Health Department develops policies and plans that support individual and community public health efforts. The department enforces laws and regulations that protect health and ensure safety, including the state and county sanitary codes. The health department also surveys and regulates air and water quality in Westchester.
For general information and public health emergencies, call (914) 813-5000, 24/7.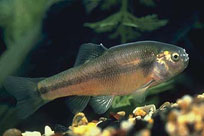 2nd Minnow Giveaway
Back by popular demand, mosquito-eating minnows will be given out to residents on Thursday and Friday, May 16 & 17. The bags of free live fathead minnows will help prevent ornamental ponds from becoming breeding sites for mosquitoes that can carry West Nile Virus.
County Water Taste Test
The tastiest water in Westchester goes to the City of Mount Vernon. The Health Dept. held its annual water tasting contest today in White Plains. 172 residents sampled water from nine of the county's water suppliers and gave bragging rights to Mt. Vernon. Learn more.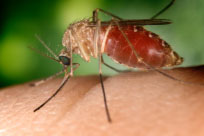 West Nile Prevention Started


To eliminate breeding sites for mosquitoes that can carry West Nile Virus, the Health Dept. will be checking catch basins throughout the county for standing water and applying larvicide as needed. Help prevent mosquito breeding sites on your property and eleminate standing water.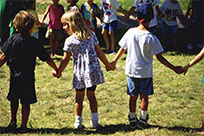 Part 2 - Summer Camp Workshop
The on-line component, Part 2, of the Summer Camp Workshop 2013 is now available. It consists of several PowerPoint presentations and a podcast that can be viewed/listened to at your convenience. Learn more.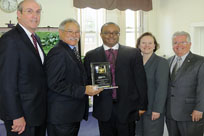 2013 Public Health Award Winner
The Passage to Excellence Be Fit Program at Bethel Baptist Church was selected as this year's recipient for its grassroots origin and multifaceted programs that educate county residents about healthy living. Learn more.
Healthy Eating and Portion Size


Do you have a good idea what the proper portion size is? Restaurant sizes and food packaging has skewed our veiw of what a serving size is. Learn how to reset your ideas of proper portion size and healthy meals.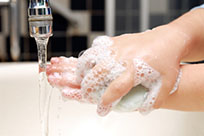 How to Protect Yourself from the Flu?


Get a flu shot and wash your hands. These are the best ways to avoid getting sick with the flu and spreading the illness at home, at school and at work. Learn to wash your hands the right way.