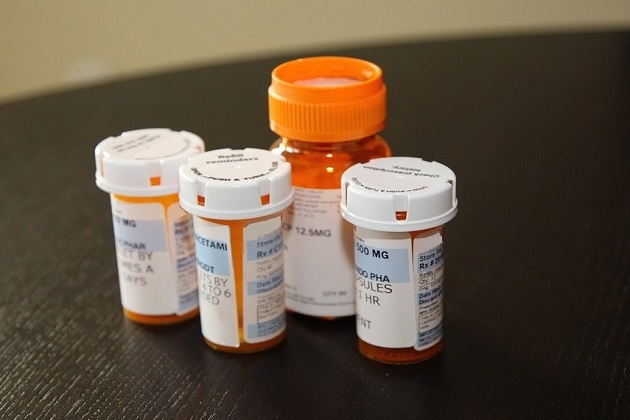 Are unused and expired drugs cluttering your cabinets? To help keep children, young adults and pets safer, bring your unwanted pills and liquid medicine to one of the many locations that accept them or to Westchester's own Household Material Recovery Facility (H-MRF).


Westchester H-MRF
Westchester residents can make an appointment to bring drugs in their original container or a sealed plastic bag to the county Household Material Recovery Facility, 15 Woods Road in Valhalla. Medications are only accepted on designated days. When booking an appointment, you will select your zip code and then be able to view the calendar of available days, including designated med take-back days. You can also call the Recycling HelpLine at (914) 813-5425 for more information or to make an appointment.


Safe Medication Disposal Information
Improper disposal
Never dispose of medications by flushing them down the drain or toilet. Doing so can taint local waterways and cause harm to those ecosystems. It is important to only flush toilet paper and human waste down the toilet.

Proper disposal
Medications may be brought to a participating police department for collection.

You can also drop off your unused/expired medications at these pharmacies with medication lock boxes:
- Circle Pharmacy , 120 Gramatan Ave., Mount Vernon, NY 10550
- Walgreens, 1230 Nepperhan Ave., Yonkers, NY 10703
- Grassy Sprain Pharmacy, 640 Tuckahoe Road, Yonkers, NY 10710
- Grassy Sprain Longterm Care, 1567 Central Park Avenue, Yonkers, NY 10710
- Lemac Pharmacy, 623 Mclean Avenue, Yonkers, NY 10705
- Taconic Pharmacy, 3659 Lee Road, Jefferson Valley, NY 10535
- Trotta's West Street Pharmacy, 15 Halstead Avenue, Harrison, NY 10528

As a last resort, prescription or over-the-counter pills, liquids, ointments, and lotions as well as pet medications can be disposed with household garbage according to the proper protocol laid out by the New York State Department of Conservation:

Mix medications (do not crush tablets or capsules) with water and then add salt, ashes, dirt, cat litter, coffee grounds, or another undesirable substance, to avoid accidental or intentional misuse of drugs. To prevent unintentional consumption by scavenging humans, pets, or wildlife, do not conceal discarded drugs in food.
Hide all medications in an outer container, such as sealable bag, box or plastic tub to prevent discovery and removal from the trash. Seal the container with strong tape.
Dispose of drugs as close to your trash collection day as possible to avoid misuse and/or misdirection.

For more information visit the NYS DEC Safe Medication Disposal for Households page
Sharp Smarts
Many people use sharps (needles, syringes and lancets) as part of their home medical care. Proper disposal of sharps is important to the safety of the sharps user and to workers who handle trash. Follow the guidelines in the Sharps Smart brochure to keep yourself and others safe.