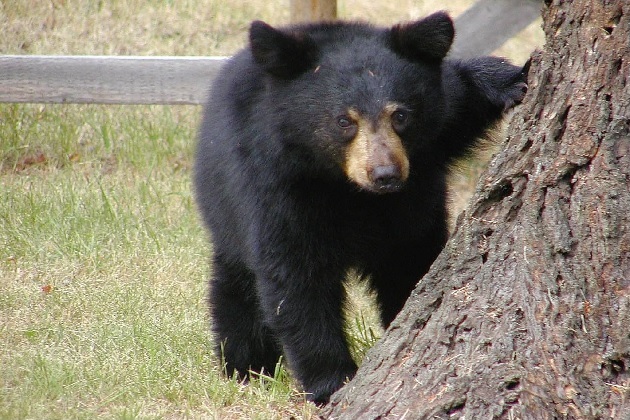 Rabies Alert: Rabid Bear Cub found in Lewisboro
The Westchester County Department of Health was notified that a bear cub in the town of Lewisboro has tested positive for rabies. The Department is alerting residents to avoid any wild animals appearing ill, and to call their doctor if they have had contact with a bear cub in the last two weeks. Officials are concerned there may be more rabid bears, and are monitoring the situation.
Unusual behavior may be the first sign of rabies in an animal. A rabid animal may become either abnormally aggressive or unusually tame. It may lose fear of people and become excited and irritable, or appear particularly passive and lethargic. Staggering and frothing at the mouth are sometimes noted.
Residents should never approach or have contact with a stray or wild animal. Residents who see a stray or wild animal acting strangely should alert local authorities to avoid possible exposure to rabies. Residents are also advised to keep their trashcan lids securely sealed, remove wild bird feeders, and avoid leaving pet food outdoors.
Any physical contact with a wild or unfamiliar animal should be reported to a health care provider. All animal bites or contacts with animals suspected of having rabies must be reported to the Westchester County Department of Health at (914) 813-5000, 24 hours a day.
Keeping pet rabies vaccinations up to date is also important for protection against rabies. New York State law requires dogs, cats and ferrets to be vaccinated against rabies and receive regular booster shots. For more information, call the RABIES INFOLINE at (914) 813-5010.