For a current COVID-19 case count in New York State with a breakdown by county, visit the NYSDOH COVID-19 Positive Tests Over Time, By Region and County. Information and guidance about COVID-19 for health care providers can be found on our Physician's Corner.
This infographic provides a summary of the Westchester County Department of Health's leadership and response to the COVID-19 public health emergency for the period of 2020-2021.
Pediatric Multi-System Inflammatory Syndrome Associated with COVID-19
The Westchester County Department of Health is alerting parents and guardians that there has been a rare, but serious, childhood inflammatory disease reported among children and teens with a possible link to COVID-19. The New York State Department of Health is investigating several cases of severe illness in children and child deaths that may be related to COVID-19 where children are experiencing symptoms similar to Kawasaki disease and toxic shock-like syndrome.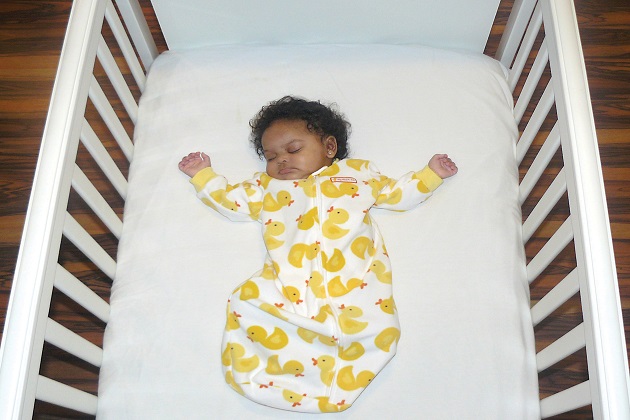 October is SIDS Awareness Month. Parents and caregivers can rest easy knowing the steps to lower a baby's risk for SUIDS and SIDS. It's as simple as ABC.
What is SUID/SIDS?
Sudden Unexpected Infant Death (SUID) is the sudden, unexpected and unexplained death of babies under the age of 1. Types of SUID include:
SIDS.
Accidental suffocation in a sleeping environment.
Other deaths from unknown causes.
While scientists don't know exactly what causes SUID, it usually happens in the baby's sleep area.
The loss of an infant is tragic, but you can take steps to help prevent SUID by following the ABC's of Safe Sleep.
The American Academy of Pediatrics recommends that all infants sleep on their backs in their own safety-approved crib and in a smoke-free environment to reduce the risk both of Sudden Infant Death Syndrome (SIDS) and Sudden Unexptected Infant Death Syndrome (SUID).

The ABCs of Safe Sleep (Create a Safe Sleep Environment for your baby)

"A" is for Alone:
Always let baby sleep alone in a crib, never in a bed with another person or pet where baby could be smothered.
Only have a firm mattress and tight-fitting sheet in the crib.
No blankets, pillows, bumpers or toys.
Dress baby in one more layer of clothing than you.
"B" is for on baby's Back:
Always place baby to sleep on his or her back.
No sleeping on tummy or sides.
Tummy time is for supervised play time.
No pillows or wedges in crib.
"C" is for Crib:
Baby should sleep in a safe and separate crib or bassinet.
Use a tight-fitted sheet with no blankets.
Never allow baby to sleep on a couch.
No futons, chairs, waterbeds or dresser drawers.
Resources:
Watch the video on Westchester County Department of Health Programs
Watch the video on 2023 Public Health Awards Honorees
Together with Westchester County Executive George Latimer, the Westchester County Board of Health presented the 2023 Public Health Awards, recognizing the outstanding contributions to public health in Westchester by three adults, two organizations and one student.
Latimer acknowledged the work of the Westchester County Department of Health and celebrated the accomplishments of the public health community: "Today, we honor the contributions of a robust network of volunteers and community partners who help improve the health of our County. As we head into National Public Health Week, I also want to thank the volunteer members of the Westchester County Board of Health, along with Health Commissioner Sherlita Amler, MD, and the staff of our Health Department, whose vital work benefits us all."
Latimer presented the winners with proclamations honoring their achievements and said: "These awards highlight the important role that public health plays to preserve the health of Westchester residents. With their extraordinary concern for others, these volunteers set an example for all of us. I congratulate the winners and encourage other residents to choose this path."
(L to R) Beverly Chang, Jason Starr, Michael Palumbo, MD, County Executive George Latimer, Commissioner of Health Dr. Sherlita Amler, Board of Health President Robert Baker MD, Jesse Montero and Judy Troilo
Board of Health President Robert Baker, MD, presented the 2023 Dr. Harold Keltz Distinguished Public Health Service Awards to Beverley Chang, PA-C, MPH, a physician assistant from Peekskill. As Health Committee Chair for the Peekskill branch of the NAACP, Chang led efforts to educate and inform Peekskill residents about COVID-19, along with other ways to stay healthy, the importance of vaccination and other prevention strategies.
Baker said: "We are grateful to all the honorees and to our community partners for their dedication to their fellow residents. The work they do helps the Health Department promote, protect and improve public health in Westchester. This is an inspiring and accomplished group we are proud to honor."
Chang said: "This is truly an honor and we are grateful for this recognition highlighting the work of the Peekskill NAACP Health Committee. Health equity is a priority for all of us. The work we do is informed by our commitment to the elimination of structural health disparities, and the achievement of a more inclusive culture of health and equitable health systems. Our dedication of service to the community continues."
The Board awarded the 2023 J.R. Tesone Youth Public Health Service Awards to Jason Starr, a Briarcliff High School senior who channeled his concern for his grandmother during the pandemic into a public health research project. Using disease modeling and computer coding, Starr created a website, www.localcovidmodel.org, where communities could gauge the impact of interventions on the spread of COVID-19. He also founded a not-for-profit tutoring network to help school districts establish and expand volunteer tutoring by and for their students. The network has chapters in 27 school districts.
Starr said: "I am excited that Westchester County recognized my work and my effort in developing a localized model for COVID-19 interventions. I hope one day I can bring my work to public health management in the towns and cities of Westchester."
Amler presented the Commissioner's Award to Michael Palumbo, MD, Executive Vice President and Chief Medical Officer at White Plains Hospital: "I am grateful to Dr. Palumbo for his advice and support for me, for the Department and for the people who live and work in Westchester."
Palumbo said: "I am honored to be given the Commissioner's Award by Commissioner Sherlita Amler, MD. As the Chief Medical Officer at White Plains Hospital, I value her leadership during challenging times in our County, especially during the COVID-19 pandemic. White Plains Hospital is pleased to offer our community high quality healthcare, close to home."
The Health Department presented two Special Recognition Awards to agencies that partnered with the Department by hosting clinics, and helping to get the word about to residents who could benefit. The Yonkers Riverfront Library was recognized for creating a safe space for COVID-19 clinics, hosting 17 in 2021 and 2022. The LOFT LGBTQ+ Community Center was selected for helping the Department rapidly respond to the Mpox outbreak, by hosting five clinics over a nine-week period.
Yonkers Public Library Executive Director Jesse Montero said: "As one of society's most trusted institutions, the public library can be an important partner in raising awareness and spreading accurate information about public health topics, and in promoting public health campaigns like vaccine acceptance. That trust has been a big part of what's made the Library's vaccine clinics such a success. We're proud to be recognized by Westchester County Health Department for our work, and are looking forward to growing our partnership with them."
The LOFT Executive Director Judy Troilo said: "We need to acknowledge Westchester County Executive George Latimer. He was committed to blunting the spread of this horrible disease. He immediately dispatched the Department of Health and together we held clinics at The LOFT from July to September, providing over 700 inoculations to members of our community in a safe and affirming environment. With this partnership, we successfully helped reduce the spread in Westchester County."