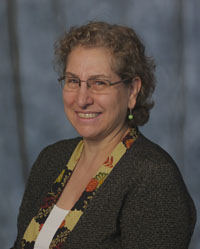 Board of Heatlh Member --
Cynthia Chazotte, MD, FACOG
Date Appointed: April 11, 2011
Term Expires: December 31, 2018
Physician Representative
Cynthia Chazotte, MD, joined the Board of Health in 2011 as a physician member.
She is an obstetrician/gynecologist who is subspecialty-trained in Maternal Fetal Medicine. She is Professor & Vice Chair of Obstetrics & Gynecology and Women's Health at the Albert Einstein College of Medicine and the Director of Obstetrics & Perinatology at the Montefiore Medical Center in the Bronx, New York. In addition to teaching medical students, obstetric/gynecology residents and maternal fetal medicine fellows, Dr. Chazotte also has a clinical practice.

Dr. Chazotte has a long interest in maternal health. She is the author of several publications in the areas of maternal mortality; substance abuse in pregnancy; preconception health care; and obstetrical safety and quality.

Dr. Chazotte serves on several committees addressing maternal mortality in both the New York City and New York State Departments of Health and co-chaired American College of Obstetricians and Gynecologists District II Safe Motherhood Initiative. She is a member of the New York State Obstetric and Neonatal Quality Collaborative Obstetrical Expert Workgroup. Dr. Chazotte has also served as a physician volunteer advisor to the Greater New York March of Dimes for more than 15 years.

Dr. Chazotte earned a BA at Marymount College in Tarrytown and her MD at New York Medical College. She is a Fellow of the American College of Obstetricians and Gynecologists.

Dr. Chazotte lives in Tarrytown with her husband. Her two children attended the public schools of the Tarrytowns. She has been a resident of Westchester County for more than 35 years.