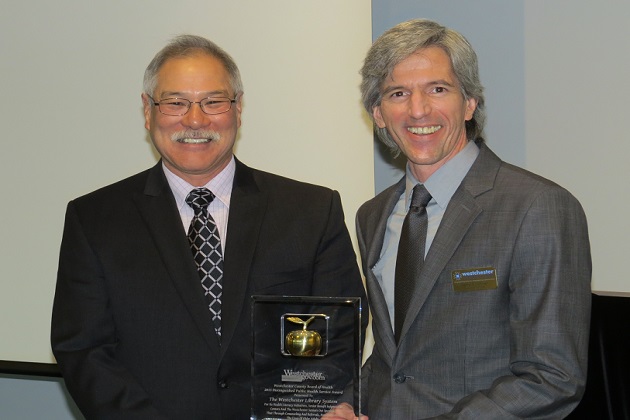 The Westchester County Board of Health wants to recognize volunteers whose time and talents this past year made outstanding contributions to public health in Westchester. Nominations for the annual public health service awards are now due February 14, 2017.
The Distinguished Public Health Service Award is presented annually to a person or community-based organization, whose efforts serve the public health of Westchester residents but who is not professionally engaged in public health work.
The J.R. Tesone Youth Public Health Service Award is an annual award to a student for his or her creative contribution to public health. The award was created in 2014 in memory of J.R. Tesone, a Board of Health member with a lifelong commitment to Westchester children.
Both awards are announced and presented in April to spotlight National Public Health Week.
"The health department and the Board of Health rely on creative partnerships with the public to promote public health," said Steven Nakashima, president of the Westchester County Board of Health. "By shining a spotlight on these local heroes, we hope to inspire more people and organizations to join us in this work which is so vital to the health of our community."